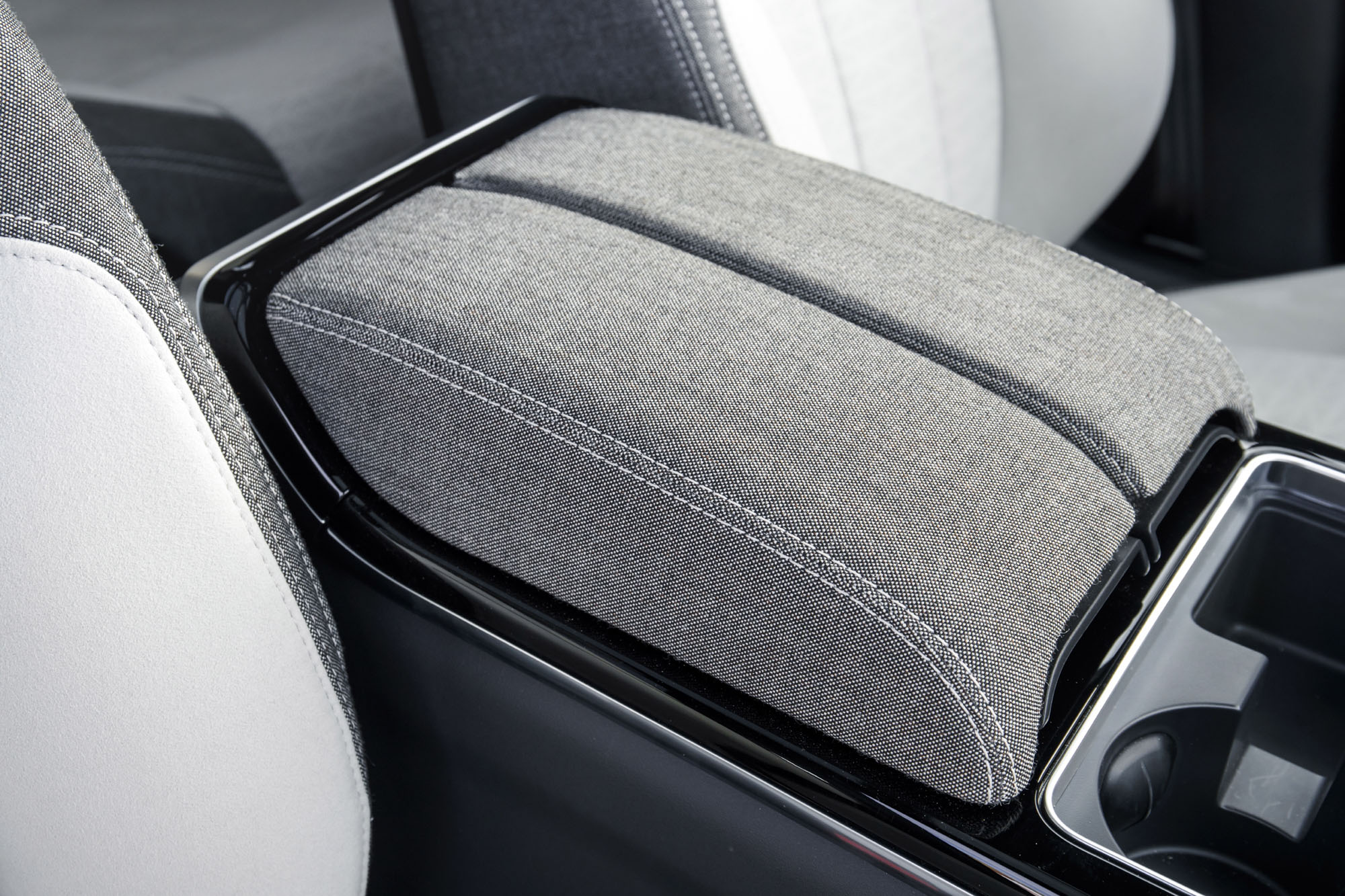 Animal-gran leather has permeated the car interior world for decades now. As cloth became a stereotypical cheaper option when buying a car, leather has become synonymous with luxury and money.
However, I've always had animus towards animal-grain anything for some time now. And I've actually been hearing quite a few people – in my design field and outside – state the same opinion. Leather is overrated.
The quality of materials, especially paired with the level of technology and application processes today, now have the ability to change the opinions of the general population too. I'm not saying leather doesn't have its place inside of a car, but with special attention to detail, like the wool blend in the Range Rover Velar in the above photo, luxury can start to change.
Audi has started to create carbon-neutral materials for some concept interiors. And the projected price difference between the normal leather and these new innovative materials? There is none.
How cool is it that companies are starting to blend eucalyptus fibers and even mushroom compounds into their lineup?? I think it's incredible. Check out this article if you want to read more!